You're proud of your home for good reason—you've worked hard to protect your investment and maximize value. That's why it's crucial to work with trusted professionals who respect your home as though it was their own when it's time for improvements. No matter the size of your project, we have the expertise to help you bring your vision to life. From kitchen and bathroom remodels to custom decks and basement finishing, our certified, versatile craftsmen can create an easy, stress-free experience that's measured for your budget.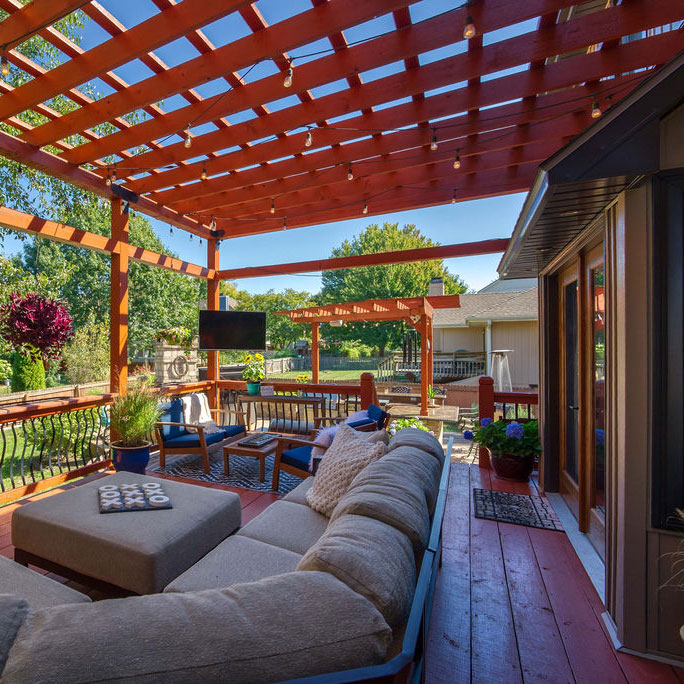 Crafting your outdoor oasis begins with a new or restored deck. We use quality materials to build beautiful, long-lasting decks that increase value and provide a relaxing space you can enjoy. Looking for something beyond a deck? Our resourceful craftsmen can help you design and construct a screened-in porch, pergola, outdoor kitchen, hot tub space, and more. Mmm, we can smell the freshly grilled steaks already!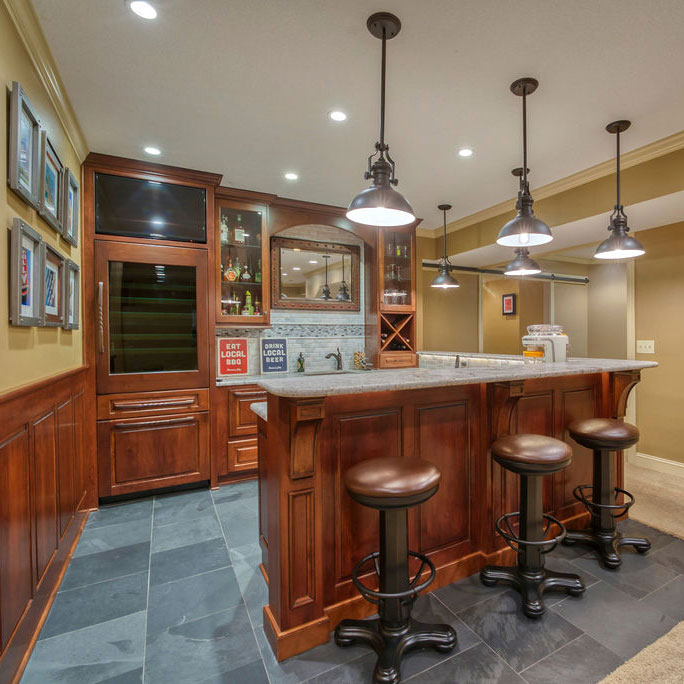 Basement Improvement & Finishing
Make the best use of your home's square footage with a finished basement. When you're looking to do more with that unused space besides storing boxes, we can help you transform your basement into a comfortable, functional living area you can enjoy year-round. Our multitalented craftsmen have helped turn basements into comfortable home offices, spare bedrooms, home theaters, exercise rooms, and more. Don't let all that great space go to waste!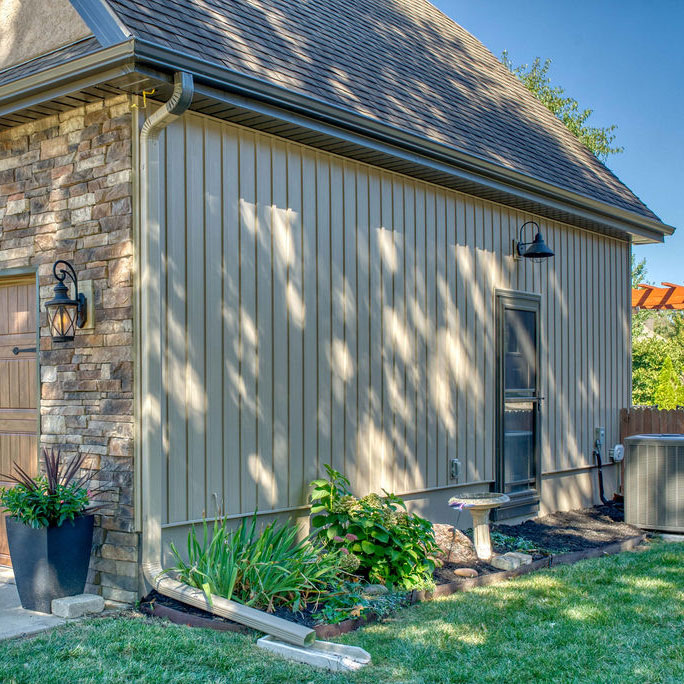 Siding Installation & Repair
Increase your curb appeal with new or restored siding. Whether you're needing to sell your home quickly or just ready to make a long overdue change, our attentive craftsmen can convert your exterior into a showpiece that draws the admiration of everyone in the neighborhood. We offer an impressive range of durable, energy-efficient styles and colors that maximize value and performance. Let's get started on making your property the envy of the block!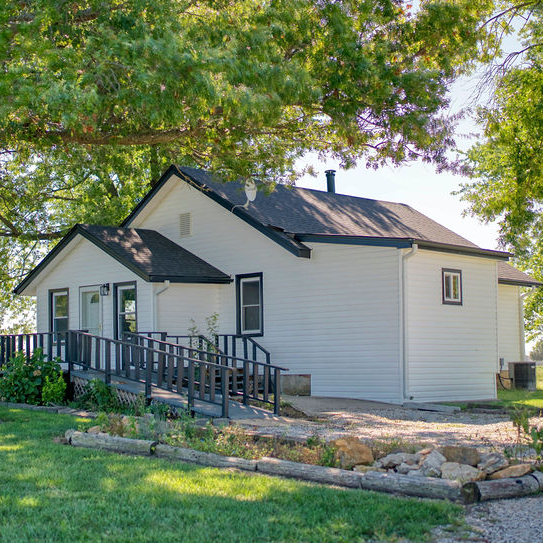 Roof Replacement & Repair
The roof over your head is one of the most important parts of your home. It keeps you dry, protects your family, and ensures that all of your possessions are safe and sound. Our roof replacement team can come to your home and give you an estimate for replacement or repair. After a big storm or hail we'll also work directly with your insurance company to make the process as smooth as it can be!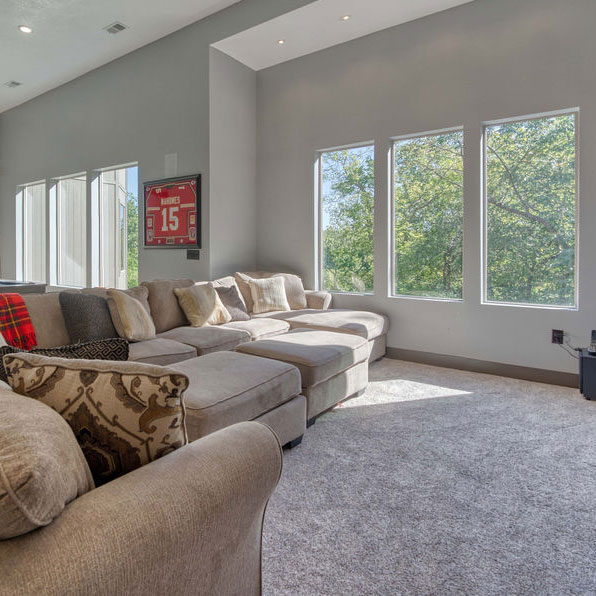 Brighten up your life with new windows that enhance your home's appearance and rake in utility savings. Our expert craftsmen can help you select and install windows that strike the right balance between style, energy efficiency, and durability. Choose from a variety of styles: double-hung, casement, bay, picture, sliding, or specialty. Your window on the world is about to improve!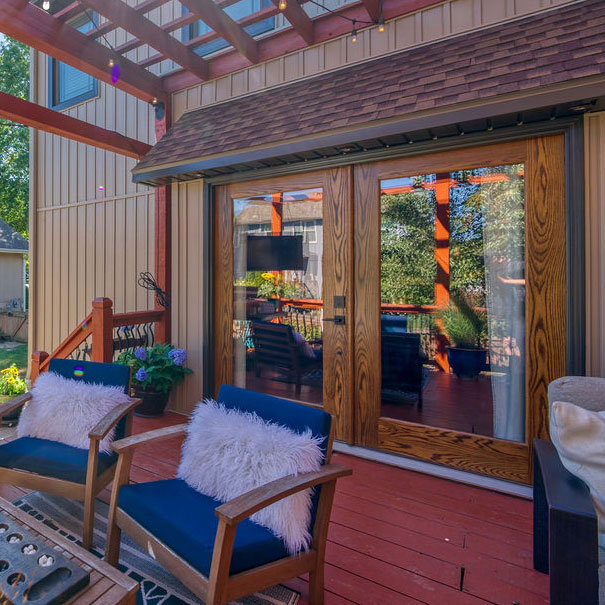 You might be surprised how much a new door can enhance the look your home. Security, soundproofing, insulating, appearance—there's a lot to consider!  Whether you're choosing doors for your patio, entryway, or interior, we'll help you install the right doors that fit your style and budget. You hear that? Opportunity's knocking.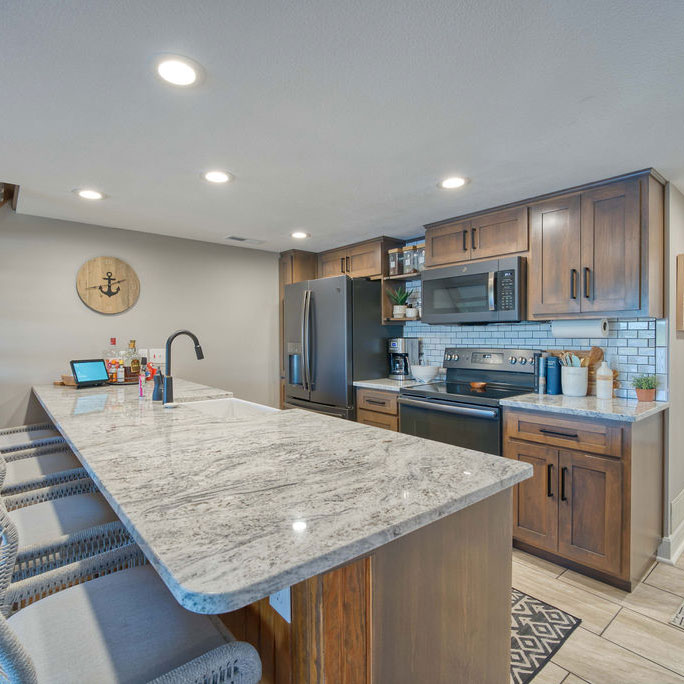 Kitchen Improvement & Design
People spend more time in the kitchen than almost any other room in their home. Having a kitchen that's functional and beautiful is critical. When you're looking to install or reface cabinets, lay tile or hardwood floors, or put in granite countertops, we have the expertise you need for all your kitchen improvements. Feeling overwhelmed by decisions? Our knowledgeable craftsmen can provide helpful guidance, so you can design a kitchen you'll love without breaking the bank.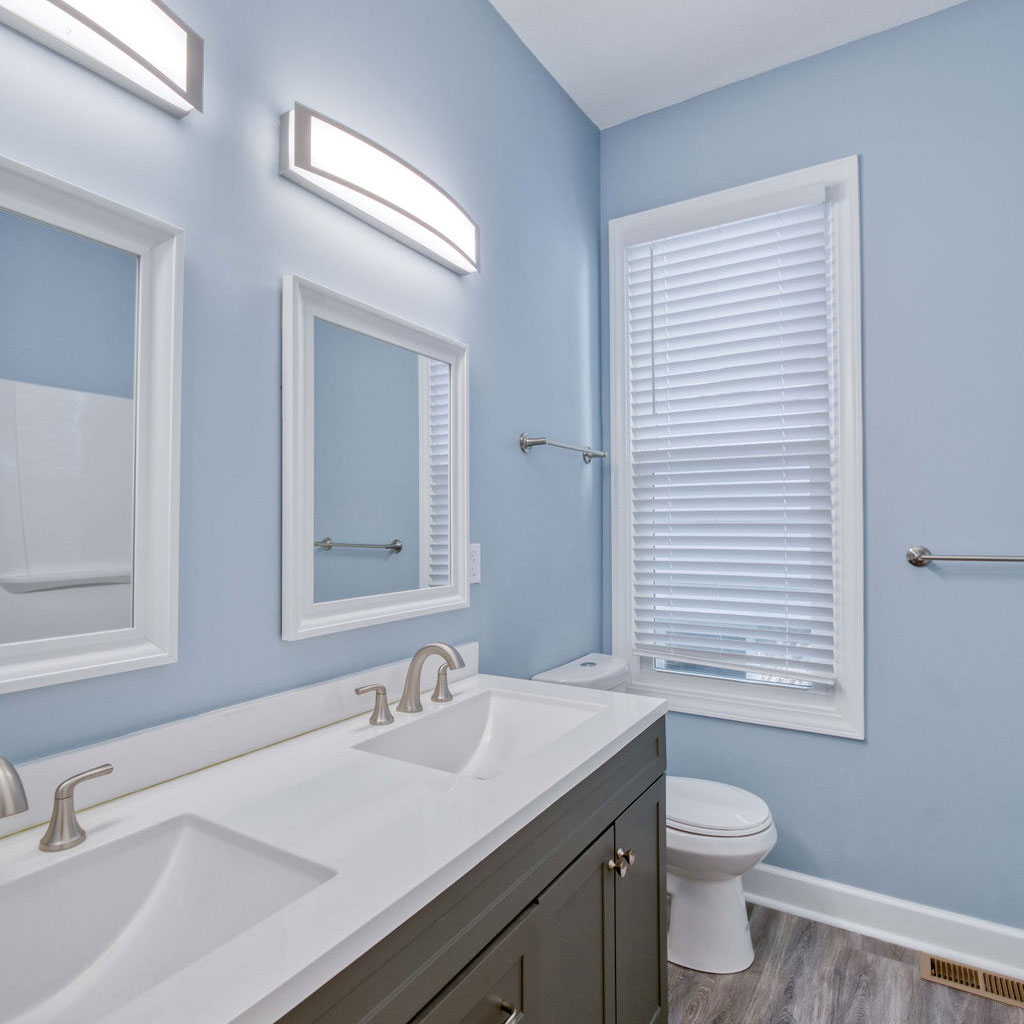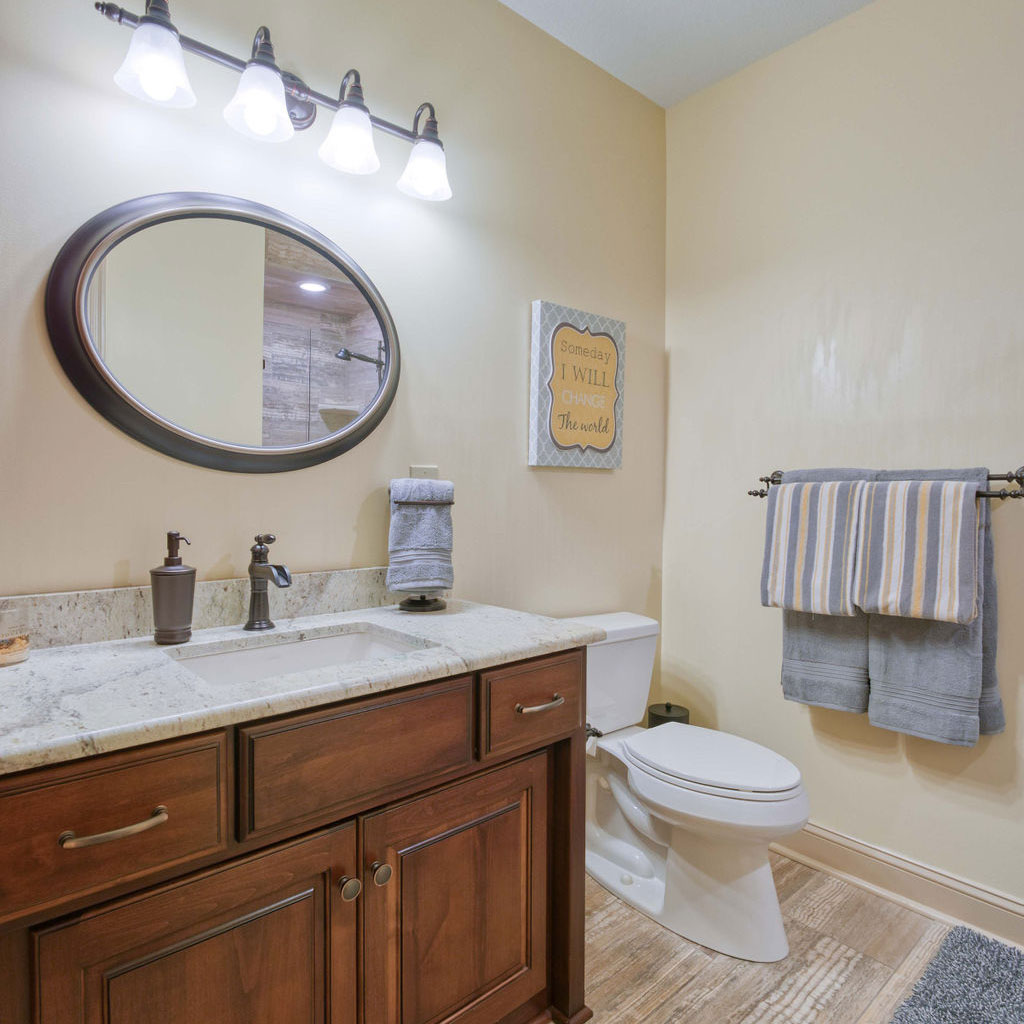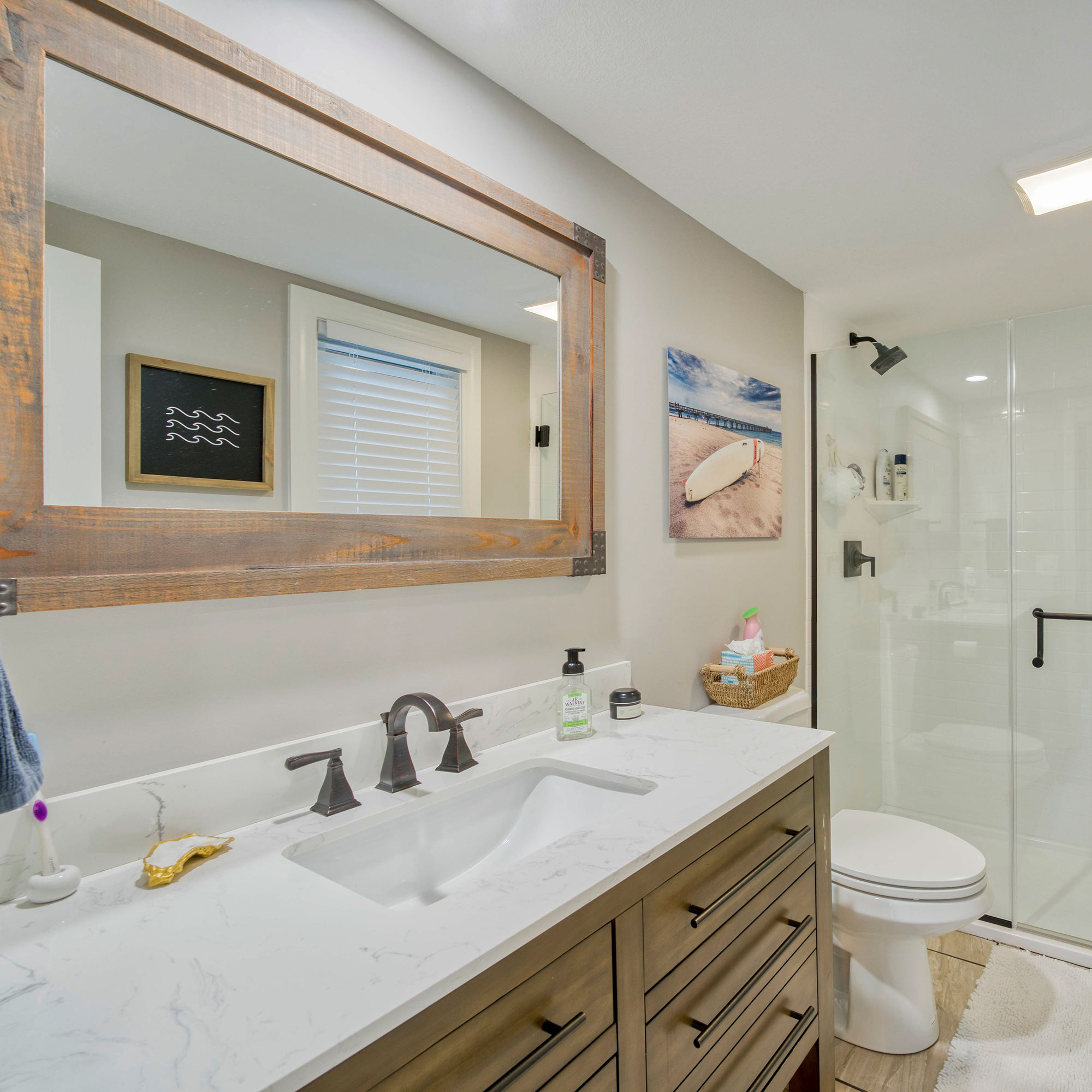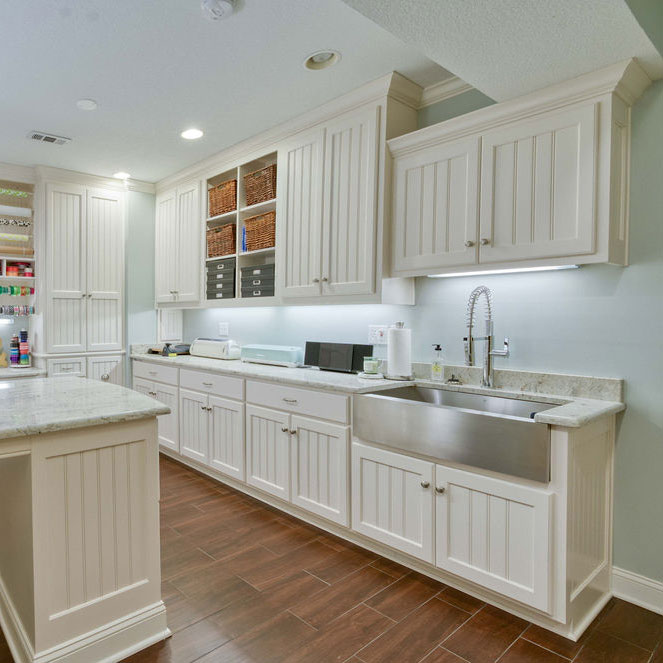 Bathroom Improvement & Design
Bathrooms are a top feature that influence home buyers, so it's important your space balances style and comfort. When you're ready to raise your outdated bathroom to a new level of luxury, our responsive craftsmen can help. We specialize in providing hassle-free design for showers, tubs, vanities, water closets. Excited to relax in your own personal spa? Let's get started!
Tile is beautiful, durable, and resilient to staining and wear. Whether you're interested in new flooring, kitchen backsplash, or a bathroom remodel, our experienced team will work with you to create a striking display that showcases your home. Let's add value to your investment!
Your floor leaps out to everyone who first steps into a room. Hardwood, vinyl, carpet, laminate, tile, concrete—no matter the material, we'll install a floor that makes a great impression. Our budget-conscious craftsmen will keep you informed of what's involved at every stage of the project and share best practices for extending the life of your investment. Ready to step onto something remarkable?
Illuminate the best features of your home with premier lighting. From security to safety to enhancement, our enlightened team can help you accentuate and distinguish your property from the inside out. Your home has a bright future ahead!
The advantages to a granite countertop add up quickly. This timeless, affordable stone is resistant to heat, moisture, bacteria, staining, chipping, and scratching. Our skilled craftsmen provide an endless selection of styles to cut, install, and prepare to be the crowning centerpiece of your kitchen.
Hardwood floors add warmth and sophistication to the smallest space. Whether you're looking to sell your home quickly or simply bask in the increased value and beauty of your new living space, we can help. Our accomplished craftsmen will help you choose from a wide range of possibilities to create the effect you're looking for, including hand-crafted transitions and specialty designs.
A new coat of paint is the easiest way to update your home interior or exterior. We work with all types of surfaces—wood, siding, stucco, and more. Our paint specialists follow a thorough process that involves protecting your area, preparing surfaces, applying new paint, and cleaning up. Plus, we offer staining services for your deck and fence. So, what color would you like to start with?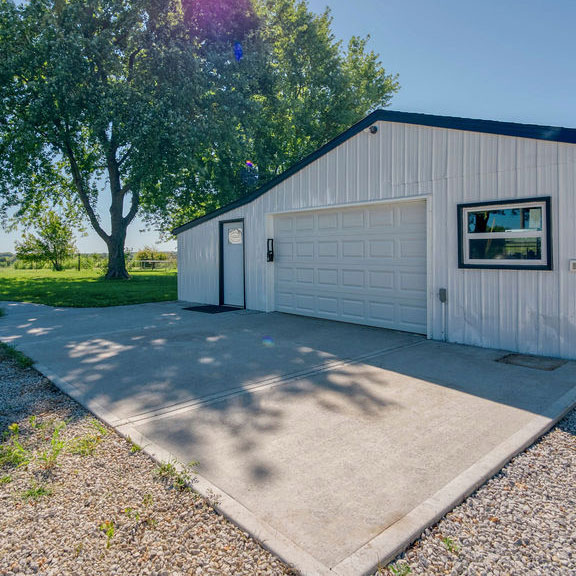 Concrete / Concrete Flatwork
When you need a new driveway or addition to your backyard sized to your needs and budget, we can help. Our concrete craftsmen can create sidewalks, curbs, gutters, patios, and beyond. We also offer finishing options, including colors, patterned stamped concrete, and specialty sealants. Ready to scratch in your initials when you need a new driveway or addition to your backyard sized to your needs and budget, we can help. Our concrete craftsmen can create sidewalks, curbs, gutters, patios, and beyond. We also offer finishing options, including colors, patterned stamped concrete, and specialty sealants. Ready to scratch in your initials?
Get a Custom Price on Your Project